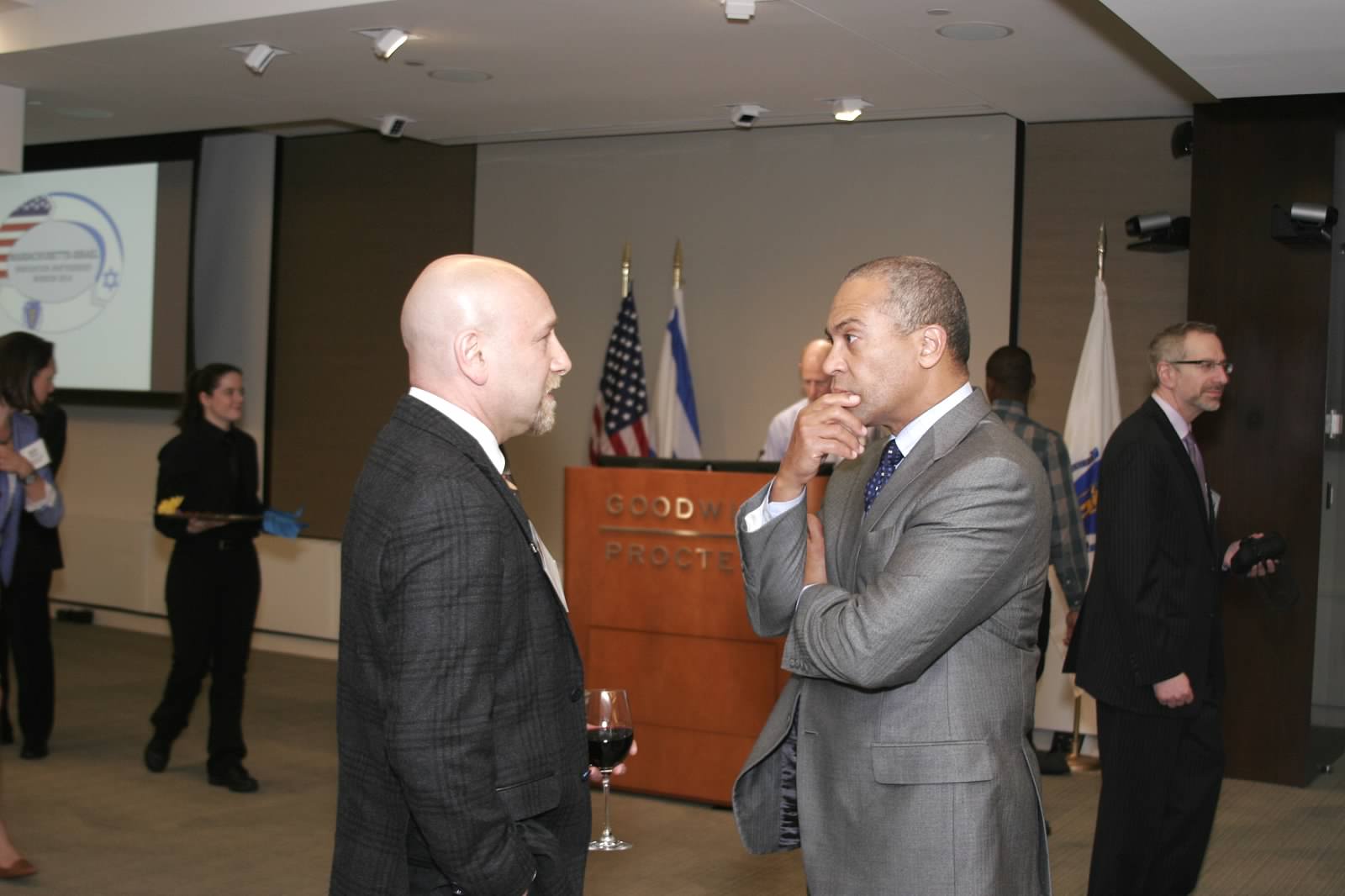 In my opinion, our governments, both State and Federal, have forgotten the awesome power of creative economic stimulation. Sure we had TARP triage – an emergency-room act of heroism whereby a giant bandaid was hastily stuck onto the hemorrhaging patient of our economy. But I'm talking about real, planned, visionary architecting of an innovation crucible that bears real fruit from education, investment and strategic relationships.
As governor of Massachusetts, Deval Patrick has undertaken numerous economic innovation missions to countries outside the United States. At times criticized for his efforts, the results already speak well for themselves – and longer term benefits of bringing international businesses to the Commonwealth surely have yet to be fully realized.
From seat 41a, just behind the giant wing of a Boeing 747 en route to Tel Aviv, I have a perfect view of the European continent stretching north from the shores of the Mediterranean Sea. Some of these countries, many of whom took turns playing "Who's Empire is it This Year?" over the past millennia, have had decent economic-development policies. But many have not, and the results are there for our own observation and education. Many, we can see, are stuck in economic malaise that has already extended for decades and may never revert to more prosperous times.
Governor Patrick clearly sees the economic prosperity of Massachusetts as being his responsibility, as the chief executive of our Commonwealth. And as a central-Massachusetts business executive, I am proud to accept my share of that collective responsibility. Those of us who can create jobs, must do all we can – this can easily be a bumper-sticker effort to "Think Globally and Act Locally." As part of the governor's second economic innovation mission to Israel, I will actively continue my company's strong economic ties with Israel's innovation economy. Partnering with more than 50 Israel technology companies over the past seven years, Rainier Communications has helped those companies succeed in the U.S. market, and we have created sustainable, high-salary professional jobs in Central Massachusetts.
As I often like to remind our Congressman, James McGovern when we discuss the annual Foreign Aid Bill, Israeli Shekels are funding jobs in his Congressional District. It's fair turnabout and simply good business. There are those who think parochially and ask what business does a state governor have beyond the shores of his or her own state? But a good governor sees the need and the potential inherent in establishing strong cross-border business relationships, the results of which are absolutely jobs and inflow of capital into the Commonwealth.
I'm proud to share the Governor's vision and to be part of his relentless efforts to tie our own innovation economy with the well-documented one that has blossomed in the State of Israel. Together, we've already generated more than $7 billion in benefit to Massachusetts (see report at http://www.neibc.org), and I am confident this is just the beginning of an incredibly productive and mutually beneficial partnership.
The governor's "US Israel Connect" mission, the largest ever from the U.S. to Israel, runs over the next few days. It's easy to track social media results from the mission participants by following hashtags #MAIsrael and #USIsraelConnect. During the mission, and over the longer term, you can download Rainier's "MA Israel" curated news channel at http://creo.pt/maisrael to constantly be in touch with the unfolding success of this well-architected act of creative economic stimulation.