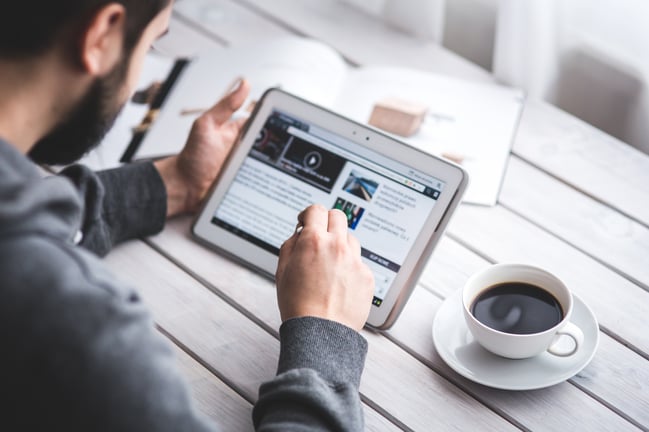 In the long distant past, PR, including successful product launches and company announcements – was conducted completely offline. Even until the end of the last century, most technology companies still viewed print coverage as the ultimate goal, settling for online coverage only as a second-best alternative.
Back then, combining phone calls with press releases (which some editors still requested by snail-mail or fax before they finally came around to email) was considered a comprehensive public relations strategy, and when social media emerged, it was not considered a serious or impactful platform for media relations.
While press releases and media outreach remain cornerstone components of any successful PR campaign, social media is solidly established as a unique approach to reaching journalists in direct, and more interactive ways than PR pros ever could before. Think there's no link between Twitter and media coverage? Think again. Without a smart, goal-oriented Twitter strategy, you just might be leaving valuable ink on the table.
Here's what you need to know when developing the Twitter outreach component of your PR plan:
Tip #1: Use trending hashtags
Tie your announcements to currently trending topics by using trending hashtags. Journalists frequently scan through tweets that share trending hashtags to see if there's anything newsworthy there for the taking. Making it easy for them to spot your announcement, and it's relative connection to a meta trend might result in valuable coverage.
Tip #2: Tweet at industry thought leaders
Including the Twitter handle of industry thought leaders in your market or industry will often merit a public response. Journalists are more likely to think your announcement is big news if powerful influencers are talking about it.
Tip #3: Make it about news, not about you
You only have 140 characters to work with, so keep the focus on why your news is important to the industry instead of why your product or brand is important. Journalists are increasingly immune to tweets that read like blatant ads. Always remember, it's about the benefits you can provide to your customers, or even your customers' customers – the end users.
Tip #4: Include a link
It sounds simple, but remember to include a link to the official announcement on your company's website or wire service site. It also helps to use a tracking link for analytics so you can monitor the number of clicks your different tweets receive. Tools, such as Bit.ly, will shorten and track a link so you can easily and accurately measure results against KPIs.
Tip #5: Tweet with an angle
Lastly, don't forget that journalists need a reason to write this story. Think like a journalist and serve up a newsworthy angle or hook. Instead of just tweeting your headline, craft a timely, relevant tweet that is benefits-oriented about your announcement showing why it matters right now.