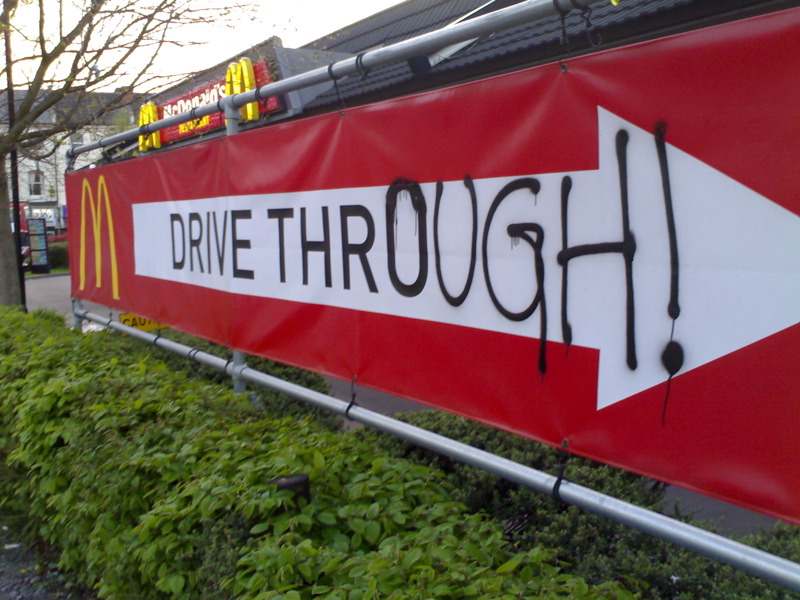 I heard a story today about an environmental lawyer in Quito, Ecuador, who leads a band of like-thinkers in correcting that city's graffiti spelling errors and grammatical faux pas. The marauders-for-good once found 13 mistakes in a simple, two-line message.
Personally, I'm not a fan of graffiti. I can appreciate the artistry behind some street scrawls, but my very limited fandom declines precipitously when there are errors. So, I applaud "Agente Ponto Final," in Quito. His mission of freeing his city's walls from misspellings is admirable.
There's a lesson here for companies and brands: Your content – from web copy to blog posts and press releases — essentially is your street art. Don't be the street-art newbie. Make your content visually appealing, but be just as painstaking in making your words sing. Apply the rule of the four Cs: Be clear, concise, compelling and (grammatically) correct.
For laughs, check out this well-known grammar lesson:
Let's eat Grandma!
Let's eat, Grandma!
In the first example, it's possible Grandma's been roasted and served up on a platter, perhaps seasoned with lemon butter and dill. In the second example, it's far less likely the grandchildren will be scarred for life. Grammar rules truly do have a purpose. The example above illustrates the power wielded by the lowly comma.
Taking care with spelling and grammar applies to all content formats, from the longest white paper to the shortest tweet and most succinct ad. In fact, mistakes become more prominent in short-form content.
Social channels like Twitter, Facebook, Pinterest, LinkedIn and others are vital vehicles for brands, yet some posters treat them cavalierly. We all have slips of the keys in typing, but putting your best effort into your social channels is crucial – for both the company and its employees. I imagine nuns having a field day whacking the knuckles of those who misuse "their, they're and there; your and you're; it's and its" and the like – but sadly never running out of knuckles to abuse. Encourage proofreading for all posts – whether corporate or individual. Don't rely solely on spell check.
In advertising, generally a pithy medium, it seems incongruous when there are typos among so few words. For example, "So fun, they won't even know their learning!" was the unfortunate trade show poster for a company called "Creative Kids Software," as viewed in this enlightening Hubspot marketing article by Ginny Soskey from June, 2013. The Hubspot piece also revives the Mitt Romney ad that spelled our nation's name as "Amercia" and a Scope Mouthwash tweet that uses "your" instead of "you're." Mistakes detract from the message. Mistakes can hurt the brand.
Back in Quito, the band of graffiti grammar "policia" head out carrying red spray paint and wearing hoodies under the cover of darkness. Though many would never fault their intentions, if caught these grammar heroes would face fines for their spray paint adventures. It's too bad they can't go online with a virtual red editing pen, too.