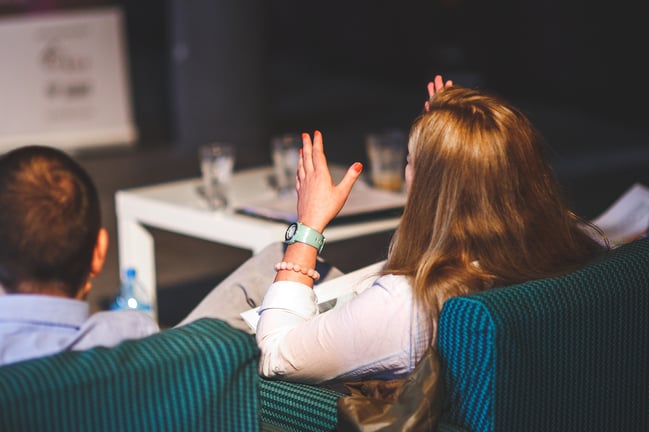 One of the most important aspects of technology public relations programs is establishing and nurturing positive relationships with industry analysts. Analyst firms, which range in size and scope from one-person boutiques that focus on niche markets to large, well-known firms (Gartner, IDC, etc), can have a huge impact on your business' sales deals.
Here's why. While many large corporations go through a lengthy review process before they purchase new systems or software, they also frequently review analyst reports and/or speak with an industry analyst for their informed opinion before making a selection. If your company keeps analysts up-to-date, you are more likely to be included in their reports, plus you will be top-of-mind for them when they are asked to dispense their expert market knowledge.
And what's more, journalists will often speak with analysts to back up key points when writing articles. So, for all of these reasons, it is imperative that your PR firm make analyst relations a key element of your overall public relations plan.
Targeting the Right Analysts
The first step on the analyst relations journey is to make sure you have a good list of the analysts who are operating in your target market. You can identify the key analysts by taking a look at your competitors' websites for analyst reports, through analyst quotes in relevant articles and press releases, or by taking a look at the agendas of key conferences where analysts may be speaking.
Once you start looking, you'll find there are many analysts in your market so you'll need to prioritize which firms are worthy of your time and attention with regular briefings and which firms you wish to communicate with by email only. Analyst firms traditionally offer research and advisory services, with quantitative and qualitative insights into markets, and more. Many vendors choose to engage in paid retainer relationships with one or more analyst firms to gain access to ongoing advice and counsel.
Two-Way Exchange of Information
Once you have identified key influential analysts, it behooves you to cultivate lasting relationships with them through ongoing briefings with your executives, as well as your product and marketing managers. Your first briefings with analysts should cover as much information as possible, including your vision, go-to-market strategies, and products. Subsequent briefings should not only include updates to products, but also evidence of execution and market traction.
Analysts often appreciate knowing that companies pay attention to their counsel and are making good use of it, so feel free to ask for feedback during briefings and leverage any input you receive if you can. On an ongoing basis, you can also email analysts your product announcements, but when you have major news, most analysts will want to know about it in advance so they can prepare remarks for journalists or develop their own reports.
Before each analyst briefing, your PR agency will provide detailed information about the analyst firm and the particular analyst with whom you'll be meeting, including their latest research and interests. They will also will work with you on key messaging and presentation materials to use during the briefing. Be sure to include as much depth as you can about your products, strategy, and customers, plus your perspectives and insights on the industry to build credibility with analysts. You can also send the presentation to the analysts before the briefing to help them prepare. Most analysts will honor verbal non-disclosure agreements if necessary.
With analysts you've never met before, kick off your briefing with a short introduction of all of the participants and ask the analysts to do the same. During the presentation, make time for the analysts to comment and provide feedback. Most analysts are happy to offer their perspective during briefings, regardless of whether you are a paying client or not. Meeting analysts in person at key trade shows or at their offices goes a long way toward developing relationships. Needless to say, the more you meet with the analysts, the better rapport you will develop with them.
By maintaining good relationships with industry analysts, you and your PR firm can ultimately garner more attention from the media, close more sales deals, and gain a leg up on your competitors.