Many start-ups and even well-established companies will probably find themselves at some point weighing the pros and cons of hiring an in-house team to handle public relations, versus retaining an outside PR agency instead. Having worked at an agency for 15+ years – with clients ranging in size from a handful of employees to many thousands – I'll make a strong case for why an agency is always the better option.
Depth of the PR Team
When you hire a PR agency, you will be assigned an account team comprised of professional public relations practitioners representing a broad skill set, knowledge base, and range of experience across many technologies and markets. You'll benefit from the expertise of seasoned PR veterans and the breadth of their relationships, as well as the energy and fresh perspectives of younger team members. Each member of the agency team will serve as a valuable, objective, broad-minded contributor to your PR program. At Rainier, we often brainstorm with the full agency – not just the account team – to tap into the wealth of ideas and resources at our disposal.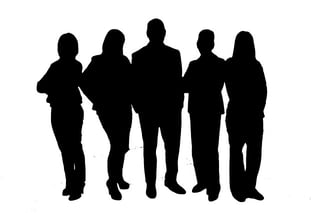 More PR Bang for your Buck
At face value, hiring internal employees may seem less expensive than retaining a PR firm. In reality, however, that's not the case. Keep in mind that a PR agency's hourly fee should not be compared with an hourly wage. When you retain an agency, you're not only getting a dedicated team of professionals who are devoted to your PR program. You will also benefit from the suite of tools the agency uses (and pays for), many of which would be cost-prohibitive for an individual company. Whether it's a media database, a clipping service, or negotiated newswire pricing, agencies have access to best-in-class industry resources that allow us to do our jobs as efficiently and cost-effectively as possible.
Your Team as Strategic Advisors
Your PR agency account team works for you and with you – we are your partners in every sense of the word. But as outside consultants, we are also in a position to offer you candid, strategic advice that you likely won't get from an in-house employee. We'll provide you with honest feedback and counsel on all aspects of the PR program, without being caught up in corporate politics. We are specialists – professionals with decades of combined expertise with many hundreds of clients, so you know our advice is based on sound judgment and real-world experience.
I could go on and on about why a PR agency is a smart, safe and economical choice for your public relations program (and I'd be happy to if you want to hear more!). If you're contemplating hiring internally or engaging with an agency, I urge you to explore the points I've touched on here, and talk with peers who have experience with both scenarios. Ultimately, you'll want to make a decision that will benefit you and your company for the long term.