When Rainier Communications was founded in 1993, the agency was born with a single driving belief that "the stories of human invention deserve to be told well." That conviction has never wavered among my super-talented teammates at Rainier, and I was reminded of its importance yet again while wandering through Eureka Park, "the flagship startup destination at CES" in Las Vegas this week.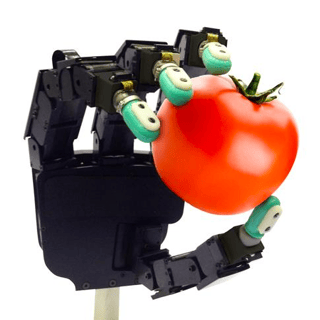 A joint presentation of the National Science Foundation and Techstars, Eureka Park provides entrepreneurs with "a unique opportunity to launch a new product, service or idea." CES uses phrases like "budding entrepreneurs," "home-grown innovation," and "fledgling prototypes" to describe the kinds of startups that have exhibited in Eureka Park since it started in 2012.
The other inescapable word associated with Eureka Park is "international," and the global representation of innovation was matched by the powerful presence of entrepreneurial desires to create things that change the world. Mixed in with plenty of simply great inventions was a plurality of new companies that will undoubtedly make the world a different place through their very existence and perseverance.
With nearly 500 companies now exhibiting in Eureka Park, far be it from me to start telling specific stories right here, right now. But I will say that I could not tear myself away from The Sands Expo and Convention Center where Eureka Park was staged – I only left when they literally turned the lights out at the end of the day. I spent those many hours digging beyond the rote pitches many of these startups had practiced so diligently for the big stage in Las Vegas. I wanted to understand what drove these entrepreneurs – what emotions were behind their enduring desire to invent and create technology, and forge a company (and jobs) in the process.
Story after story emerged, and I basked in the dual knowledge that human invention prevails unabated in 2016, and yes, these stories of human invention still surely deserve to be told well. This much, as a technology storyteller, I still believe.