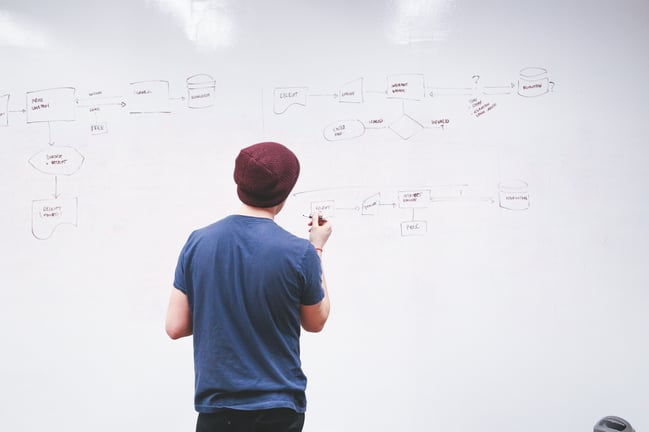 It's hard to believe that just a few years ago, a majority of B2B marketers considered Twitter to be a marginal or wholly optional aspect of their PR programs. Today, of course, Twitter is an absolute fundamental, and to ignore it, or to fail to use it correctly would be professionally unconscionable.
But with just a 140 characters to work with, every tweet has got to be strategically crafted with specific goals in mind. So let's walk through one example of how to create a goal-oriented tweet. This example comes from a former Rainier client called Profitect, a profit-optimization technology company targeting big retail business audiences.
Our source material was triggered by news occurring around the retail market, in this case a Wall Street Journal story about how the recent price volatility of cotton was affecting the retail clothing value chain.
The basic goals for every tweet are the same, and this one is no exception:
Say something provocative or stimulating to make your Twitter feed worth following by other people
Show that you have something relevant to say about your customers' market space – participate in their conversation don't just talk at them
Use the tweet to make a connection with the editor responsible for the original article you're tweeting about. Give them credit for their work. They will receive a mention notification from Twitter, which gets you on their radar
Lastly, remember that Twitter is a key search engine driver so be mindful that the words that you use can by strategically instrumental in making your tweet show up in search results
For goal number one, think about how headlines always grab our attention by using dramatic statements. And it's been empirically proven that using numbers in headlines increases click-throughs, so if you have numbers, use them. In the WSJ article, we see that cotton prices have dropped 53 percent, "roiling mill owners and apparel makers." Now, "roiling" isn't such a common word, so let's change that to "worry" and start collecting the thoughts we're using to create our tweet.
Let's make a connection between the article content and the market we're targeting. It's an easy leap from "apparel makers" to "retail," so will add that to our thought collection.
Now we'll make the connection with the editor by finding her twitter name. A quick search reveals the one of the authors, Carolyn Cui, doesn't seem to be on Twitter but the other, Elizabeth Holmes, is. And when we perform a Twitter search Elizabeth Holmes, we not only find her twitter name but we find her description is pure gold from a PR perspective: "Wall Street Journal retail reporter." Bingo – someone we definitely want to engage with for Profitect, and we add her twitter name to our thought list.
Now, the article has everything we need to drive search around retail but we can squeeze more out of it by finding some content with the potentially larger search impact. In this case, the article mentions VF Corporation, a publicly traded company described here as the world's largest apparel company. A quick search turns up their ticker symbol, which could conceivably lead a VF Corporation investor or a stockbroker to read our tweet and become aware of Profitect for the first time, so let's add that in.
And of course will add in VF Corporation's Twitter name (@VF_Corporation), not just to drive search, but who knows, this Tweet could be VF's first exposure to Profitect, and they could become a customer.
Now let's put together all the gold ribbon ideas we've extracted from this article. We can further dramatize the 53% price drop by calling it a "plunge" (hey, this is marketing!). We'll include all the other points we discussed and we'll link to the article through bit.ly, a shortened version of the link which allows us to track the number of times someone clicks through to the article from our tweet.
So here's our tweet:
53% plunge in cotton prices worries apparel makers says @EHolmesWSJ. Comments from CEO @VF_Corporation NYSE:VFC http://on.wsj.com/o347Uc
Finally, let's be sure to capitalize on our new relationship with the editor by following her on Twitter.
The process of creating a goal-oriented tweet is fairly straightforward once you get the hang of it. It just takes a little bit of creativity, very efficient writing and a recognition of what you're trying to accomplish in an incredibly frugal 140 characters. Remember, Twitter is a must for every B2B PR program today and tweeting well is an art worth mastering.