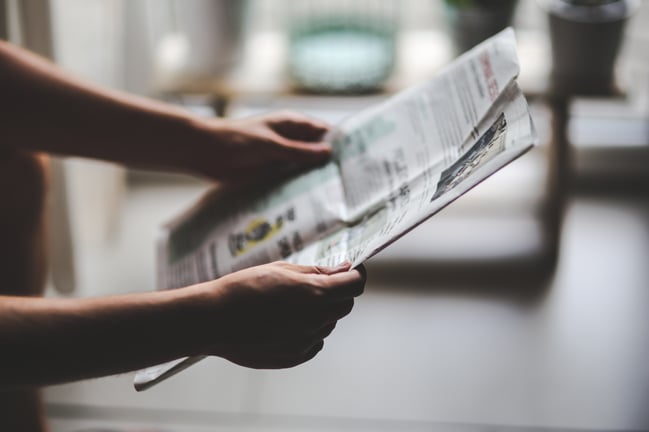 B2B technology companies think big and innovate at a rapid pace. Most are looking to receive the media exposure that their achievements justifiably deserve. As such, you need a PR agency that can pitch B2B technology stories without being lost in the fog of grasping to understand the creation and adoption of your technologies.
You need an agency that can pitch B2B tech stories with the same fervor and effectiveness that they would for consumer products. To help you choose a PR agency you can partner with for the long haul, look for an agency with these top seven qualities.
#1: Understands how your technology works and how it benefits customers
Too many PR agencies use ignorance as an excuse to avoid learning about the technology behind the products. It's best when the people you're paying to promote your product understand how it works and why it's important to the market.
#2: Won't try to oversimplify complex technology
Simplifying something isn't always a bad thing. But if your PR agency reduces the complexity of your technology to soundbites laden with marketing buzzwords, your innovation loses its importance in the telling. The best PR agencies understand that complexity is sometimes required to accurately describe an invention, and may even reflect the most effective way to communicate with editors and the market.
#3: Appreciates technical innovations
Many PR agencies think that B2B technologies aren't as cool or fun as consumer technologies. The best agencies realize that without commercial B2B technologies, the consumer gadgets that they love would never get released, and that B2B technologies, ecosystems and channels work as the backbone of every consumer product.
#4: Connects the dots
Very often, PR agencies will treat announcements and launches as separate and independent events. A savvy PR agency will understand that one innovation inevitably builds on another and that this momentum will help your company receive additional coverage in the press.
#5: Ties your technology to current news
No technology exists in a vacuum. Choose a PR agency that pitches B2B technology as part of a larger news story. For example, if a new iPhone is being released into the market, there are plenty of 'ingredient' marketing stories that can be pitched around the hardware, software, infrastructure, and supply chains that made that iPhone possible.
#6: Enjoys pitching B2B tech stories
Just because announcements are for businesses, it doesn't mean there isn't room for creativity or even fun when positioning these stories. A B2B tech PR agency worth its salt will work with you to craft creative and compelling talking points that get results.
#7: Loves technology
In order to really sell your innovations as stories that are worthy of meaningful media coverage, a PR person needs to really love technology. If they don't, that will come across to the journalist who is considering whether or not to write a story.
So what's a B2B tech company to do? For starters, find a PR agency that truly understands technologies and their market significance. Here are some sample questions to help you find them.